Weekdays 3 p.m. – 6 p.m.

Follow Fox Sports Central Texas on Twitter
Your Boy Q
Email Q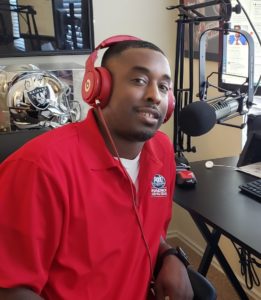 I'm originally from the West Coast now making my home here in Central Texas. I'm a huge sports fan the Raiders being my favorite team above any other sports team. I'm such a big Raider fan my kids are not allowed to pick another football team to root for. If for some crazy reason they decide to go against me and pick another football team they can and will be replaced. I'm somewhat joking about replacing them. I've been in radio since 1999 in various cities around California and now in the great state of Texas since 2010. I'm not a big TV or movie guy with the exception of movies the wife and kids decide they want to go check out or when I go on my Law and Order SVU marathon kick. For the most part, it is all sports all the time. I was really big on playing Madden but I recently hung up my controller (these kids are too good at these games these days). Anytime you want to talk sports feel free to hit me up!

Stephen Simcox