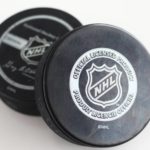 On Wednesday, the NHL announced they have rescheduled 98 games that were postponed because of the surge of COVID-19 cases.  Of those 98, 95 will be made up during the break in schedule that was initially to be used for the league's participation in the Olympics in February.   In total, the league has postponed 104 games for COVID-19-related reasons this season.
Deputy Commissioner Bill Daly said: "We are profoundly grateful to our fans for their support and understanding during a challenging time and to our clubs, the NHL Players' Association and the players for their cooperation in a rescheduling of unprecedented logistical complexity."  
Despite the revised schedule, the NHL is still on track to complete the regular season on time by the end of April. The regular season is set to conclude on April 29, which would allow the traditional 16-team playoffs to begin in early May as originally planned.  The full list of rescheduled games can be found here.
Editorial credit: Jeppe Gustafsson / Shutterstock.com